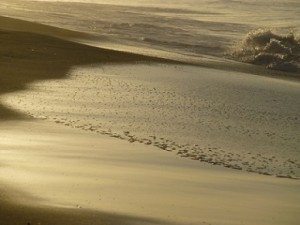 Mistakes. We think we can explain to ourselves why we did what we did and then let it go, but that is easier said than done.
In our group each of us shared what happened during the week that triggered our inner critic. "I talked too much and wanted to listen more.  I over gave presents, rather than one gift.  I repeated my needs over and over to my husband, like seven times in a row."
Sounds silly, but the meal I cooked turned out so boring and tasteless.  I didn't make the time to see my mom at the hospital every day, even though I went two days before.  I didn't speak up at work about my creative idea because I thought it wasn't good enough.  I said I would make calls about being part of a new project and didn't. I didn't even go for a long walk, let alone the gym.  I wanted to break up with my boyfriend but just feared being alone and we always do a big Halloween party here.
Those are part of the inner critic voices in our group.  What does your critic say to you?
Your inner critic doesn't disappear. It does get less attention when you practice hearing it, and doing a reality check, "Yes, I don't like that I did that. It is not the end of the world. I am sorry."  You will find your own words to chat with your critic.
Key is to practice catching yourself sooner from giving it attention over and over and believing that it is such a big deal.  Maybe you can't get over it because  you keep spinning it as  a distraction from doing something else, or your perfectionist, or your younger self that has a need to always be liked or right or your unrealistic expectations of yourself and others that blinds you. Expectations unmet can spiral you down, don't you think?  Check in with your expectations to see if reality or fantasy.
I think one way to move on is to see the bigger picture… maybe you are practicing being kind to yourself despite a mistake so  you have an experience where you did a behavior you don't like and now have a chance to LET IT BE rather than ruin your day . Do you over think why you did what you did?  Sometimes your strength, like problem solving, can turn into your shadow, like inner critic who doesn't LET IT BE. "I am good at that and today I wasn't."
Another way to shift is too notice where there have been worse things that happen and you are still here and ok.  One person shared how she gave a party for some important people in her life and it rained and she had no backup plan.  Guests were unhappy and she blamed herself for weeks. That was, as she said it, one of the worse mistakes she made. Another person shared having to get over the fact that she got caught gossiping and didn't want to be seen as THAT kind of person.
Mistakes happen.  It isn't easy to find a way to LET IT BE.  It is possible with practice.  Imagine how much more relaxed you could feel, if you say, WELL, that didn't go well. I didn't mean for it to go in that direction. Not totally sure what that was all about…  You will discover ways to move on and be kind to yourself. Sometimes we can't get the answers we need of WHY something happened.  Sometimes, it is another part of us that just got center stage even when we didn't want them too.
What do you want to get over today?
Take care,
Natalie

Natalie Caine M.A.
Life In Transition, What's Next?
Empty Nest Support Services
(800) 446-3310 or (310) 454-0040
Los Angeles
Featured in Time Magazine, USA Today, Huffington Post, Wall Street Journal, MariaShriver .com, Better Homes and Gardens, New York Times, Los Angeles Times, Washington Post, Lifetime Radio for Women, Chicago Tribune, Sirius, Associated Press, Miami Herald, and many more.
Change is inevitable. Get Ready. Get Support. Life transitions need a hand to hold.
www.lifeintransition.org
www.emptynestsupport.com
– Private Telephone Consultations
– Speaking engagements
– Support groups
– Workshops
– Mentoring
– Facebook, Linked In, Twitter