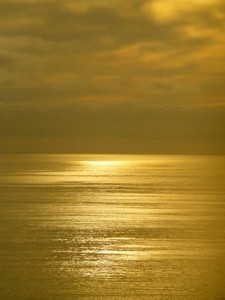 "Here it is the beginning of a New Year and I am already doubting myself." Those are the words a sweet woman shared with me during our telephone conversation.  She had a fight with her spouse and a zero on her 8 day chart of starting something new.
I want to remind you and me, that doubt is part of growth.  It is not the ALL of you.
Maybe the bigger picture is you are practicing COMPASSION with yourself when you don't do what you thought you would do or be. Maybe you are practicing saying, "I WAS WRONG and I AM SORRY.
Another woman shared," oh great way to start the year by still being sick."  Yes, that inner critic can grab you when you are already feeling down.  Just tell the voice in your head, "STOP IT."
Tennis players practice. Musicians practice.  Keep that in mind when you forget that you are practicing new behaviors by catching them sooner and by putting them at the top of your to do list, not the when I can get to it list.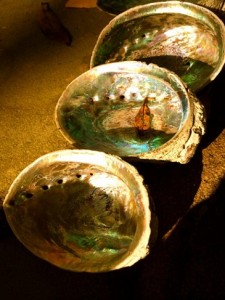 Here is an idea:
1. Be complimentary in order to emotionally nourish yourself and others.
2. Begin again.
3. Check in with the reality vs. fantasy of the image you have of yourself and that other person.  For example, your image may be that you should always dress well before you go out the door and not in yoga pants to run errands.  Who will be disapproving of you?
4. Keep getting to know more about WHO YOU ARE and WHO YOU ARE NOT.  If your habit is to procrastinate, what new choices do you have today?  If you start and stop new ideas, what SUPPORT do you need to keep moving forward?
5. Are you sharing a WIDER SPECTRUM of yourself with others or staying in one role?  Ex.  Some parents stay in the parenting role and don't think it is ok to share something personal about what happened to them that day.  A husband only shares work news with his wife and not personal thoughts, a single woman shares her new dating strategy and not the beautiful two hikes she had on the weekend.
6. A young woman wants to LEAVE HER JOB and is terrified of the void time without work.  Have a conversation with the fearful part of you and a conversation with the wise part of you. Write it down. Read it out loud to yourself. What did you notice?
7. A man is RETIRING in one month. He wants more time with his wife.  She wants her routine that already makes her happy.  Negotiate.  Say what you need, ask how is that for you, listen, and then respond.  I know that sounds simplistic and yet if you go into the conversation OPEN and knowing you won't be TRAPPED and you can take a PAUSE to think, your negotiations and outcomes may put a smile on your face.
Doubt signals us that we need something.  What do you need?
Happy New Beginnings,
Natalie
Invite Natalie to speak in your community
Call her for a private session
Natalie Caine M.A.
Life In Transition, What's Next?
Empty Nest Support Services
(800) 446-3310 or (310) 454-0040
Los Angeles
Featured in Time Magazine, USA Today, Huffington Post, Wall Street Journal, MariaShriver .com, Better Homes and Gardens, New York Times, Los Angeles Times, Washington Post, Lifetime Radio for Women, Chicago Tribune, Sirius, Associated Press, Miami Herald, and many more.
Change is inevitable. Get Ready. Get Support. Life transitions need a hand to hold.
www.lifeintransition.org
www.emptynestsupport.com
– Private Telephone Consultations
– Speaking engagements
– Support groups
– Workshops
– Mentoring
– Facebook, Linked In, Twitter