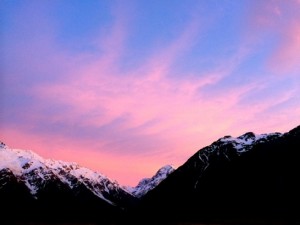 She never said that out loud before. End of the year brought her into deeper conversations with herself. I am grateful I was with her.
Am I just settling for what I have? I asked her to name what she does have and doesn't have.  I asked her to share what hasn't come together that she thought would have by this time of her life:
1. I have two good friends
2. I am not really in love and am not alone
3. I am well respected and not so much appreciated
4. I do like myself
5. I am not as driven as before
6. My life could be more community based but how?
7. I don't even know what to dream
8. I miss people I loved and I cry
9. I feel hungry for something
During our two-hour conversation at her home, we decided to take whatever was in the cupboards and refrigerator and cook together.  Background music collection played, and she kept singing louder and louder, STAY WITH ME.
We piled the food of greens, hot humus, shredded chicken, lemon tart filling; crust less, since that wasn't in the kitchen, goat yogurt with smashed pumpkin puree and lots of cinnamon. White wine for her. Not me, I would be driving home. We ate outside in flannel shirts and wooly socks. Doing something creative together while chatting brought more of her to herself.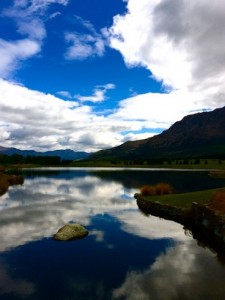 "This is all I need," she said.  Then added, "Well not really. I need to somehow get that my life is my life. I get caught in the routine and that isn't always enough for me.  I need to ask for more help and spend some money on me.  I need to actually make that sacred space you talked about and then enjoy it.  Cheers."
Ask yourself "WHO THINKS YOU ARE SETTLING, meaning, what inner part of you, like your critical parent, your pusher, your over doer, your fantasy voice, your part who hasn't yet been ok with an ORDINARY DAY?  Ask yourself, when you can be just with you, and able to listen.  Ask more than one time. WHO THINKS YOU ARE SETTLING?  Then ask what SUPPORT do you need to OPEN to something new? Take notes.  End with writing what you ADORE ABOUT YOURSELF…
Be there for you. It doesn't take much to have a deeper conversation with YOU.  You know you better than anyone knows you.
Take good care,
Natalie
Natalie Caine M.A.
Life In Transition, What's Next?
Empty Nest Support Services
(800) 446-3310 or (310) 454-0040
Los Angeles
Featured in Time Magazine, USA Today, Huffington Post, Wall Street Journal, MariaShriver .com, Better Homes and Gardens, New York Times, Los Angeles Times, Washington Post, Lifetime Radio for Women, Chicago Tribune, Sirius, Associated Press, Miami Herald, and many more.
Change is inevitable. Get Ready. Get Support. Life transitions need a hand to hold.
www.lifeintransition.org
www.emptynestsupport.com
– Private Telephone Consultations
– Speaking engagements
– Support groups
– Workshops
– Mentoring
- Facebook, Linked In, Twitter