When women gather and share, they leave uplifted, and with new tools to implement.
When women gather, they have a place of belonging and a place to add meaning for others.  When women gather, they change what they want to change and appreciate what they love about themselves.
I have been facilitating support groups since the 80's and can still hear the voices of those women and the women today wondering , what is happening, what can I do, where do I fit in, etc.?  Curiosity keeps your fire lit. Support makes the road more scenic.
Below are a few tips and shares:
1. Make time to meditate for 20 minutes, whether silent walks or sitting in a comfy chair or bed. Empty your thoughts and receive open space for something to arrive. Ask for guidance.  Ask for a message.  Practice meditating.
"It is fascinating to see the brain's plasticity and that, by practicing meditation, we can play an active role in changing the brain and can increase our well-being and quality of life," says Britta Hölzel, first author of the paper and a research fellow at MGH and Giessen University in Germany. "Other studies in different patient populations have shown that meditation can make significant improvements in a variety of symptoms, and we are now investigating the underlying mechanisms in the brain that facilitate this change."
2. Continue to grow in self-awareness and compassion. Ask YOURSELF throughout the day, "How am I doing? What do I need today? Who did I forget to love?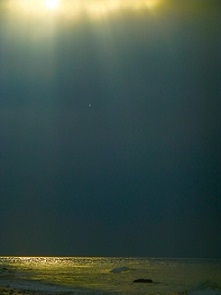 3. WORRY, catch yourself worrying about your family, your work, yourself, etc., and say," I have no control over…. I need to FOCUS back on….. I am building through awareness of my thoughts. Self-trust feeds me in remembering: I CAN HANDLE what comes my way.  I CAN get support as needed. I have been ok at other times of stress because I implemented what works for me and dropped what distracts and depletes me.  I have a good tool box and do need to add a few new tools.
4. Read something new each day which you can google on the computer or a book from the LIBRARY.  Stimulate your thoughts. Reduce your spinning hamster on the wheel behavior.
5. Throw yourself into something you love doing. Do what you LOVE, as often as possible. FEED your happiness.
6. Each month, choose one thing that has been on your to do list and get it OFF the list. You know what has been NAGGING at you.
7. Gather a support team.  What KIND of support do you need, physically, mentally, and spiritually?  Start your RESEARCH. Make phone interviews. WRITE down your list of support and keep it nearby.
8. Change happens when you BEGIN.  BEGIN!
9. Plan FUN TIME for yourself weekly.  Just DO it.  Does that mean a meaningful conversation with someone?  A walk in nature? A massage?  Having a gathering?   A lay on the floor at home and listen to music? A day workshop to uplift you?  A visit to a new part of your city? Taking a class?  Going to the movies?  What is fun for you?  Make a list and look at it daily.
10. It is NEVER too late to build your wellness and LOVE the life you have. You can keep your dreams moving forward.  ASK FOR HELP.  No one wants to journey alone.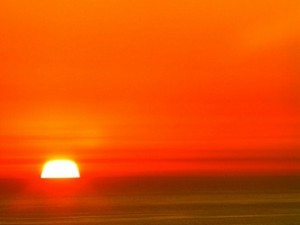 Take good care,
Natalie
Natalie Caine M.A.
Life In Transition, What's Next?
Empty Nest Support Services
(800) 446-3310 or (310) 454-0040
Los Angeles
Featured in Time Magazine, USA Today, Huffington Post, Wall Street Journal, MariaShriver .com, Better Homes and Gardens, New York Times, Los Angeles Times, Washington Post, Lifetime Radio for Women, Chicago Tribune, Sirius, Associated Press, Miami Herald, and many more.
Change is inevitable. Get Ready. Get Support. Life transitions need a hand to hold.
www.lifeintransition.org
www.emptynestsupport.com
– Private Telephone Consultations
– Speaking engagements
– Support groups
– Workshops
– Mentoring
– Facebook, Linked In, Twitter