The joy of being outside lifts creativity easily seeds calmness that may have felt buried for months. Welcome!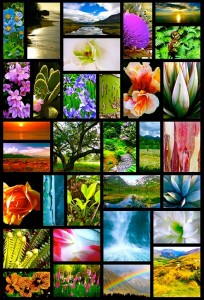 I shared my new photography collage piece with a group of women while supporting them to dive deeper within themselves.
With their permission, here are a few of their depths.
1. I can't forgive because then I have to move forward with her. I have to then move forward with me.
2. I thought I wouldn't miss my kids so much. I do.  I feel weak for not, "having a life."  I distract myself too much with nonsense.
3. Love is action. I know. I know.  Where am I called to give my love?  Where?
4. I spin on one channel. I don't know how to stop unless you hold my hand.
5. I judge me daily in the hopes it will motivate me.  It crashes me. I see that now.
6. I need to have answers before I commit. I have been burned over and over with fantasy. I want a solid plan.
7. Can I buy your collage?  Is that a deep dive?  My humor gets me through my illness that is unpredictable.
8. I adore my solo time and have to watch to not hibernate too much. Safe. Unknown makes me shy.
9. I put that photo on my wall and that week I got the call I wanted. Sure, I had been waiting a long long time, and I got the call. The wait is in the past. The road is wide open now and I am going to travel it with gratitude and some fear. I have never worked there before. I am putting my wise one from within in the passenger seat.
There were many sweet, touching SPRING shares.
I hope you are finding time to be in nature and to meet new parts of you that had to go dormant.
Who wants to come out and play, and be connected with others?  How can you step towards that this week?
Natalie Caine M.A.
www.lifeintransition.org
(310) 454-0040
Los Angeles, CA
"Change is inevitable. Get Ready. Get Support. Life transitions need a hand to hold."
Featured in Time Magazine, USA Today, Huffington Post, Wall Street Journal, New York Times, Los Angeles Times, Washington Post and more…