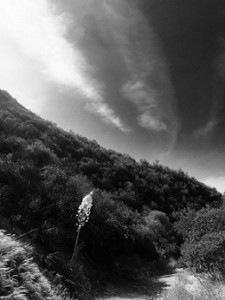 What role are you playing in your close relationships?  Are you the intellect sharing the news and best book you ever read? The creative, the spiritual, the leader, the entertainer, the shoulder to cry on, the light in the room, the one who waits for cue cards and then you respond, the money advisor and giver, the planner, the forgiver, the fitness talker, etc.
You might be a combination depending on the relationship.
In our group that I was facilitating during breakfast at their apartment, I put three empty chairs and asked who had a situation they wanted to explore and receive new possibilities? The chairs were places to sit in different voices.
"Hard to say and here I go. I don't like when you only call from the car. I feel rushed. I feel you aren't present. Horns honking. Phone clips out. I am frustrated. It gives me the feeling you don't want to sit with me which is what I want.  I want you to call from home with no distractions.  No dog. No papers shuffling.  No being on the computer.  No opening the cupboard for a scoop of nuts. Whew.  Now I need a minute before you respond."
We role played the different voices being expressed in this conversation. (sit in the chairs). We took a view from above and we invited our vulnerable self, our protector, our pusher, our railroader, etc., to express in different ways until she felt received, heard, and could then open to more conversation around SIT WITH ME.
We want to meet each other right where we are and we have a whole band that gets out of tune in the moment. We aren't only bringing one part of us to the conversation.
Pausing. Noticing. Asking for help. Adjusting our body (for me, my head too forward at times), Forgiving, Feeling, Breathing, Closing your eyes for a second, Inviting Unseen help into the room, all help us love fuller.  There are many tools to quiet the parts of the band that aren't in tune.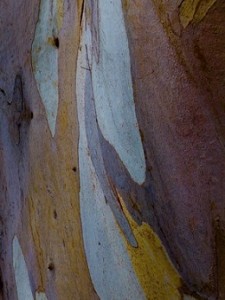 Let's begin with making a space to listen.  I just reminded myself to breathe which I have been practicing by humming.  When you call a friend on the phone be on the phone.  When you meet for a walk, meet. You don't have to have eye contact.  Hand on heart.
I am remembering a man sharing with me that it is so challenging for him to share feelings with his partner.  He feels that he is better at listening than sharing.    He said his wife was bored and tired of going fishing for who is in there besides the chef, the father, and the worker bee.
Don't we all have something that is a little on tilt and longs to stand tall?  Begin. Maybe think of it as giving in a new way, which could be by asking your friend to listen. Letting them know they don't have to fix or comment right away. Open to listening.
Happy Spring Blooming,
Natalie