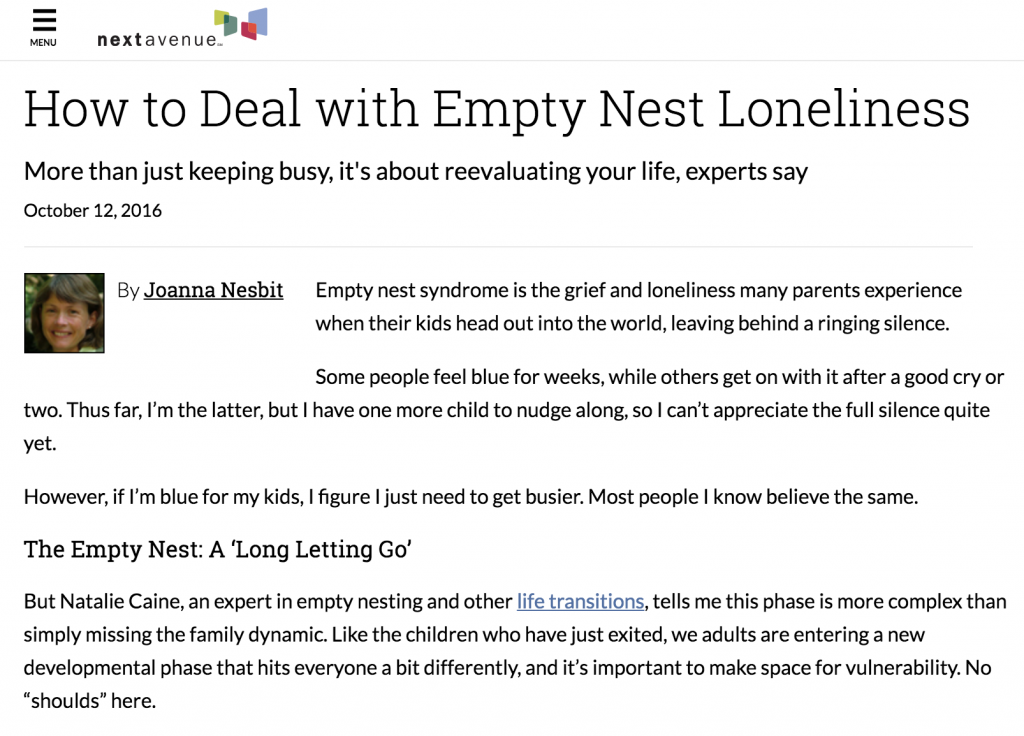 Natalie was recently interviewed for an article on Next Avenue. You can read the entire article here.
Below is an excerpt:
But Natalie Caine, an expert in empty nesting and other life transitions, tells me this phase is more complex than simply missing the family dynamic. Like the children who have just exited, we adults are entering a new developmental phase that hits everyone a bit differently, and it's important to make space for vulnerability. No "shoulds" here.

Caine says when our kids leave, new emotions and thoughts emerge that catch us unaware. The most obvious is the wake-up call that you don't have forever anymore. While our kids are adjusting to new beginnings, we are at the front end of the long letting go.