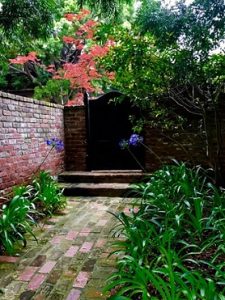 A group of fun women asked me, "What do you do when you are in a funk?" I replied, "I seek and see beauty. I feel best when I get out the door."
Last week I was feeling disappointed. I could not muster up forgiveness or compassion to shift my funk. No matter what I was saying to myself, I was not feeling any better. So, I coached myself to throw on my leggings, big t-shirt, and drive to one of my favorite neighborhoods. I let go of taking my camera since it was one more thing to do and what I really needed was to get out the door and not change my mind.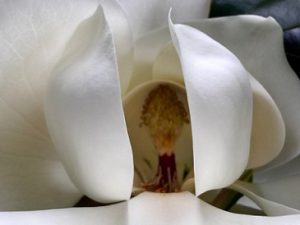 Harder to coach myself out of bed since it was 6:00 am but the love of beauty and silence in the world at that hour, got me in the car. I wasn't exactly sure where I was going but I knew the homes and landscapes in that neighborhood made me feel like I was on vacation in paradise. I parked the car, taking my keys and cell phone. Neither people nor cars were moving for about twenty minutes of my walk. There were unexpected ravens sounding as they flew above and squirrels crossing on fences. Then a man and his black dog, then two guys on their bikes, and one male runner. No women.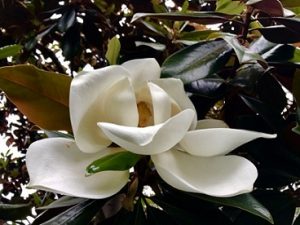 Roses, hydrangeas, birch trees, magnolia leaves and buds, big house gates, modern and contemporary. I stared at the roots of trees bursting through lawns and sprawling beyond their home. HEAVEN FOR ME to be an early walker in this BEAUTY. The beauty easily held me. Nothing but what I was seeing was on my mind. Sadness was gone.
I thanked myself and my spirits for getting me out of my HEAD, "Oh, it won't be that much fun, just rest because later you won't have enough energy for the day. Blah blah blah."
You know I talk about how we all have an orchestra within us and it helps to have access to more than the drummer or violin voice. Thank goodness, my beauty seeker VOICE got the attention that morning. I don't know about you but I have this loving habit of saying THANK YOU, often. "THANK YOU FOR GETTING ME INTO BEAUTY. THANK YOU FOR REMINDING ME WHAT MAKES ME FEEL BETTER." Can you relate to bad moods and so wanting them to end?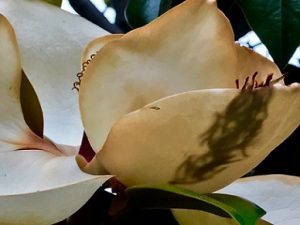 I am sharing some of what made me SO HAPPY. Glad I had my cell phone as a camera so I could re-visit the beauty of the morning.
Take care,
Natalie