First, I want to acknowledge all the parents who have gone into the transition of grand parenting and are All In in raising the next generation. I pay tribute to You.
Throughout my life I have lived expected and unexpected changes (just ask me about that). Cycles end and begin over and over. I have had a full life with amazing and challenging experiences. I had no idea I would fall in love with grandparenting so deeply. I feel double blessed, as my daughter surprisingly has Twins.
I have learned through mistakes and fun that the role of grandparenting is not solid. It is about negotiating and keeping the lines of communication open with your adult children. What may have been so one week, may not be the next. Moment to Moment is the easiest way to live this new role in order to Prevent your expectations and wants from not being met. This is not easy. I recognize with my clients as well as myself that this is the preventive medicine from deep disappointment. For example, plan ahead and make alternative plans as needed during holiday times if you don't get what you wanted.
Like it or not, our children are not hanging onto every word we say. They lead. We grandparents will enjoy this cycle of life if we own that and if we remind ourselves that grand parenting is not our full Identity. As much as it is a loss to not be as needed, the gift is we get to be more independent and pursue passions, friendships, and creativity we didn't have time for in the past.
We are building a community of support and resources. "Did you feel left out when you weren't invited… What gifts did your grand babies enjoy at age one? Were you told "no driving my kids until age three? No sleep overs for a year? No saying that to them."
Your children decide what is and isn't ok for their family. At the same time, our thoughts and feelings matter. It isn't easy to hold opposites; they lead and we also matter. Each of our families are unique. The fun is we all sit in the circle of a changing role in our life. I want to be a support to you in this meaningful, ongoing stage of life. Some of us will be lucky to have time with our great grandchildren!
Here are the services I offer:
1:1 Sessions on or off the phone.
Three sessions with your family in your home with whomever you invite such as son, daughter, nanny, children. The art of communicating, role playing, and a safe place to ask questions. Zoom or in person.
Presentations to your community, work life, or organizations.
Workshops, retreats, support groups.
Blogs and articles.
Stay tune for an exciting announcement the end of January.
Subscribe for free. Let's build a community for the fun of this stage of life and the challenges.
Take good care, Natalie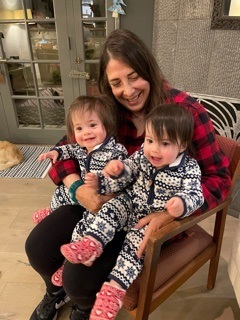 To Subscribe, email Natalie at natalie@lifeintransition.org (please include name and email address)
#grandparenting #parenting #adult children #life transitions #babies