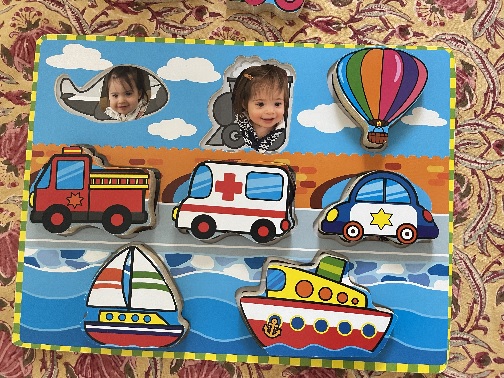 I don't know about you, but when I buy something for the grand babies, I have a hard time waiting to give it to them. I have always been this way, so it isn't because of being a grandmother.
I tried to wait and give the gift below for Valentine's Day, but, well you know what happened. I gave it to them last weekend. So fun. I am glad I didn't wait.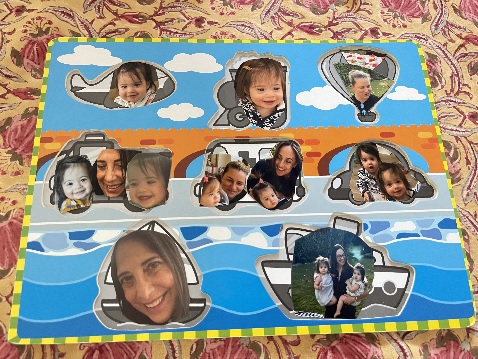 I bought a nontoxic puzzle, took out the pieces, printed photos I had of them and used masking tape to tape the photos down. This way, I can change the photos easily. I put the puzzle piece back on top of the photo. Easy. The one-year-olds are liking looking at real faces.
You will see below what I mean. Do you have trouble waiting to give your grandchildren presents because you simply can't wait for the fun of it? I will come up with something else for Valentine's Day, because love love love them and how they allow me to love love love them.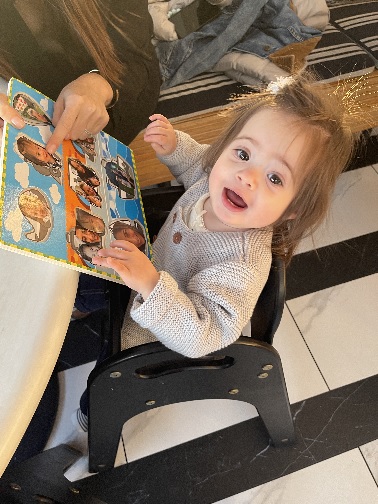 PS. I asked the parents if they think I am over giving things, like clothes, toys, books, bubbles, etc., to their children and they said, "No way." I am glad I asked.
Some grandparents have shared with me that they feel guilty bringing stuff all the time and that they should just BE with the kids and not bring things. Have you felt that way?
Enjoy,
Natalie
#grandparenting #parenting #adultchildren #lifetransitions #babies #familydynamics